Aces Wild Kennels

Banner created by Lori of Snow Bears, Eskie photo provided by Gift of a Thistle.


Breeder of the #1 all-time Eskie, ACES Dreamweaver.

Proof of the power in hidden decimals, Dreamweaver is an 87.5/20 dog that consistently beat 89+ SOP dogs, many my own!


I chose American Eskimos for their absolutely lovable faces, white fluffy coat, and charismatic curly tails. I just want to hug them each and every time I look at their adorable faces!




Thank you to Briana of Serenity (BrianathePerson) for selling me my first show quality bitch.

Also to Brenda of Angelbabe for graciously selling me her 2 best animals, which subsequently became my 2 best animals and remain a major influence in the pedigrees in my kennel.

Special thanks to Lori of Snow Bears for making my incredible banner and dividers, as well as Gift of a Thistle for use of the beautiful portrait.

Bitches
None at this time.
Puppies
None at this time.
Retirement Couch
None at this time.
Links

General Info

Prestige:
0.0 (#1,835)
Location:
Not Listed
Signed Up:
1/20/2006
Account Level:
Basic
Last Visit:
Not Listed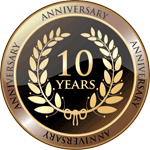 Forum Activity
--None--