Annemek Skye Terriers
WELCOME TO ANNEMEK SKYE TERRIERS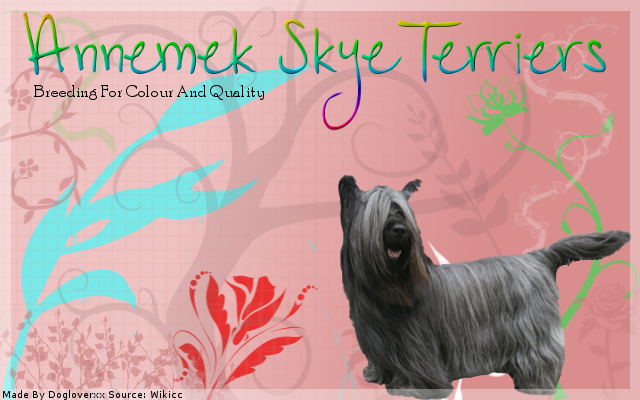 This is a Rare Breed kennel created to reintroduce lost colours to the Skye Terrier breed. Puppies will be offered for sale at the age of 10 days and FHd at 14 days. Puppies will be offered on approval as they of no use to Basic players because they are not of show quality however if you are a Basic kennel who intends upgrading with the view to colour breed and are looking for colour breeding stock please send me an email and I will be happy to sell to you.

Colour breeding males will be offered for stud when they reach 30 days, again on approval to protect Basic players who only get one chance to breed. Stud fees will be $25 until quality improves to competitive standard.






THANKS FOR VISITING, COME BACK AND SEE US SOON.


Images used are from www.loveofbreeds.com/shybade/index.html

Banner by dogloverxx

Bitches
None at this time.
Puppies
None at this time.
Retirement Couch
None at this time.
Links

General Info

Prestige: 0.0 (#1,443)
Location: Not Listed
Signed Up: 4/5/2010
Account Level: Basic
Last Visit: 5/2/2015


Forum Activity
--None--