Julibras French Bulldogs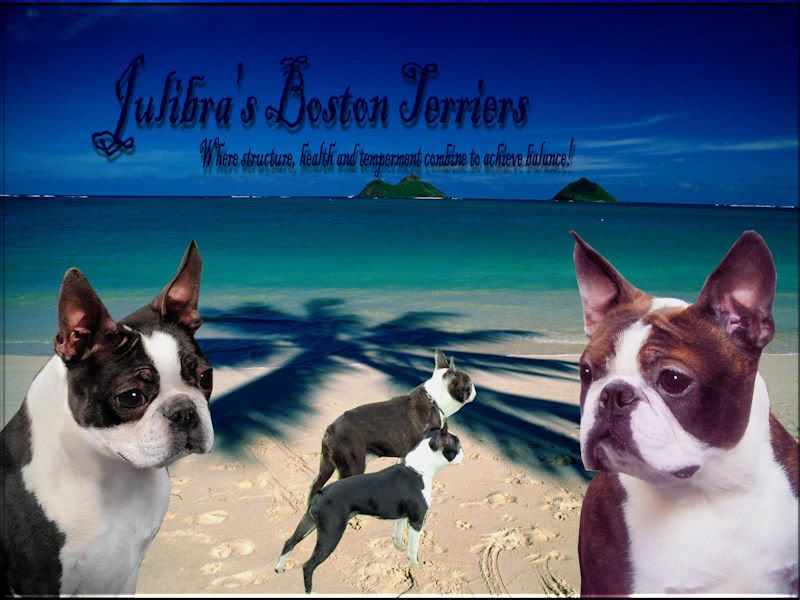 In real life I am owned by four wonderful boston terriers:

Coop aka IABCA Int'l/Nat'l Youth and IABCA Int'l Ch. Widget's Charmed N Dangerous (AKC and UKC pointed)
(Brindle and White neutered male *deaf in one ear*)
and
Memorie aka UKC CH Lick-Ya Weywood Sweetest Memorie Of Julibras (AKC major ptd.)
(Seal and White female)
and
Tibbs aka ChriMaso's In The Heat Of The Night
(Black brindle and white male)
and
Madison aka Brickhouse N ChriMaso's Night At The Garden
(Black brindle and white female)



whose images are used in our banner.

In the game we strive to produce dogs of the same quality! As such we only breed and sell bostons whose colors adhere to the AKC standard... all non standard colored puppies born here at Julibra's will be FH'd. Black and White and Brindle and White are all that will be bred or sold at Julibras, I would love it if Seal and White, Black Brindle and White and Seal Brindle and White were added to the game as those are AKC allowable colors as well. Right now we are breeding correct colored dogs to other correct colored dogs from 2 seperate lines, to eventually cross together and end up with dogs who only have correctly colored dogs in their pedigrees and breed TRUE, which means they ONLY produce either Brindle and White or Black and White offspring.
Bitches
None at this time.
Puppies
None at this time.
Retirement Couch
None at this time.
Links

General Info

Prestige:
0.0 (#1,553)
Location:
Not Listed
Signed Up:
2/11/2004
Account Level:
Basic
Last Visit:
8/4/2014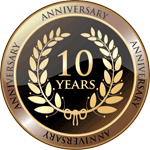 Forum Activity
--None--