Aislin
Formerly Northstar Legacy Kennel (NSL)


Valhalla was formerly known as Northstar Legacy Kennel (NSL) and we bred Norwegian Buhunds. Over the years we have tried many breeds before falling in love with Samoyeds. We specialize in breeding Biscuits and Creams. Our biscuit line was inherited by Noveria. Our cream line has been started from source dogs. Our creams will take a while before they are ready for competition.

Foundation Dogs
GCh. Breslin Yellowstone - bred by Breslin
GCh. Noverias Cake Is a Lie - bred by Noveria
Ch. Breslin Washington - bred by Breslin
Ch. Candy Cane at Valacy - bred by Noveria

Kennel Prefix:
Valacy




I'm in the process of moving my biscuit dogs from Silivren over here so that I will be able to perserve all colors of Samoyed. I felt allowing myself more room to work would produce better quality dogs in the long run. Our cream source dogs have been bred to show quality studs. We're anxiously awaiting our first generation in our cream project. It's very exciting!




Finished
Ch. BelZ Happy Feet
Ch. Snowed-In Hot Chocoloate
Ch. Snowed-In Princess and the Pea
Ch. Pearl City Blacklight Rush
Ch. NSL Druid Magic
GCh. Breslin Yellowstone
GCh. Noverias Cake Is a Lie
Ch. Breslin Washington
Ch. Candy Cane at Valacy

Homebred
Ch. NSL Soak Up The Sun
Ch. NSL Casino Royale of Blessed
Ch. NSL Eternity
Ch. NSL Quantum Leap
Ch. NSL Before Sunrise
Ch. NSL Righteous Fury
GCh. NSL Southern Sky




Studs
Non-titled: $25
Championed: $50
Grand Championed: $100

Puppies
Non-titled Parents: $100
Championed Parents: $150

Sales
Non-Championed Studs: $100
Championed Studs: $150
Untitled Brood: $150
Champion Brood: $200

Feel free to message me if you are interested in getting started in this wonderful breed. I'm willing to offer discounts to anyone looking to become a future Samoyed breeder.

My Other Kennels
Chenoa Valley : Source bred Bearded Collies
Silivren: Show Quality & Source white Samoyeds
Whiskey Hollow: Portuguese Pointers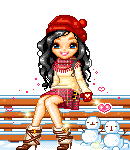 Thanks for stopping by




Updated
10-15-16
Bitches
None at this time.
Puppies
None at this time.
Retirement Couch
None at this time.
Links

General Info

Prestige: 25.0 (#700)
Location: USA
Signed Up: 11/26/2010
Account Level: Standard
Last Visit: 12/11/2017
Community Rank: 696th

Forum Activity
--None--