Around The Corner
Welcome To...

....

Around The Corner Kennels

Here at Around The Corner Kennels. I try to be the best at bringing top quality Clumber Spaniels and Pugs to the ring.

I regularly have litters and dogs for sale. Male dogs go up for stud a little while after 30 days old. I can reserve a pup out of a litter for you. And will allow you to name the pup, as long as there's "ATCs" put as the affix.

I don't have any 2nd POL requirements on studs. I may in the future? But as of now my dogs haven't gotten that good yet

. I can lease females for breeding. I don't require any 2nd POLs from this either. Just a simple money payment.

I will sell to basics unless a known premium has offered on the same dog. If two or more premies or basics offer on a dog. It's first come first serve

.

If your a user trying to come into one of my breeds? I'm happy to help with any questions you may have? Just E-Mail me with any Questions, and I'll help as much as I can

.

Well, thank you for visiting. I Hope you found what you were looking for in my kennel

. Thanks

!


!~

~Celena~

~!
Bitches
None at this time.
Puppies
None at this time.
Retirement Couch
None at this time.
Links

General Info

Prestige:
0.0 (#1,237)
Location:
Not Listed
Signed Up:
3/18/2006
Account Level:
Basic
Last Visit:
2/22/2015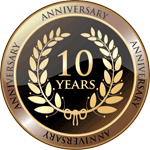 Forum Activity
--None--