Asian Wonders



Beautiful banner by Fever Sense! Thanks so much-I finally got it working!

About my kennel




Awesome name tag by Bluebell Ridge

"Spicy Wonders of the Asian World"
- Frozen bullies


Welcome!
This kennel is specializing in trait breeding Shiba Inus. I also have a side project of getting Red Akitas to show quality.
I've breed champion Shibas & Akitas - along with the occasional Chow Chow. I pride myself in having bred merit dogs as well as dogs who have 10s in some traits. (Old & new system.)

Studs
Studs will be place at a stud fee of $25 if he will be used for color/trait breeding, $50 if he is a show quality dog, & $100 if he has been champed. I'll try to put them up at 30 days old- so if you see one that I haven't put up & you want to use him, please message me so I can

Sales
Most dogs will be for sale at $100 with no approval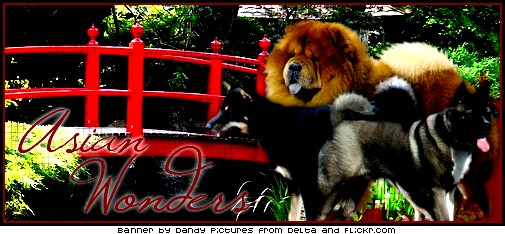 Another beautiful banner but by Dandy, Thanks so much!

Champions
Dogs that I have shown to their Champioship

1. Shining Dragon Scale - Breeder: Admin

2. HOW Charms Prodigy - Breeder: House of Wolves Kennels


Home bred Champions
I've bred 116 champions (as of 11/4/13). I wish I could list them all but there's no room.

Merit Dogs
I have several merit dogs - most of them Shibas, although I do have one Akita.

CH Asian Wonders Joker of Crime
First bred 97.9 (old system), he was awarded his Bronze Sire award on November 1, 2009.


CH Asian Wonders Kiwi
My 5th Champion.

CH Asian Wonders Pretty Girl Ten
Only Akita merit.

CH Asian Wonders Zombie Tranzit
Sired 11 championship offspring, 2 of which became Grand Champions. He had a strong head trait (new system.) that he passed on to his offspring. Many dogs with perfect heads can be traced back to him. Thank you so much to the other breeders who made this happen!

Asian Wonders Flower Child


GCH CH Asian Wonders Candy Skull
My 2nd Grand Champion I bred. 6 Champion offspring that ALL obtained their Grand Championship.

CH Asian Wonders Rock N Roll
6 Champion offspring, 2 of them also gained a Grand Championship. 4 of her Champion offspring have a perfect head. She's the daughter of Zombie Tranzit.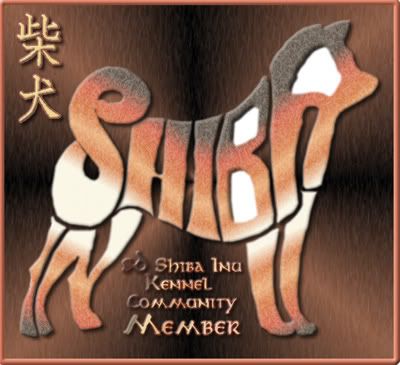 Amazing banner by Shogun Shibas/BluSummer Standards. If you look closely you can see my Japanese Bantams in the back

Thank you!
Bitches
None at this time.
Puppies
None at this time.
Retirement Couch
None at this time.
Links

General Info

Prestige:
0.0 (#1,408)
Location:
USA
Signed Up:
2/1/2008
Account Level:
Basic
Last Visit:
8/7/2016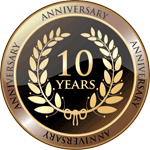 Forum Activity
--None--