Aurora Starfire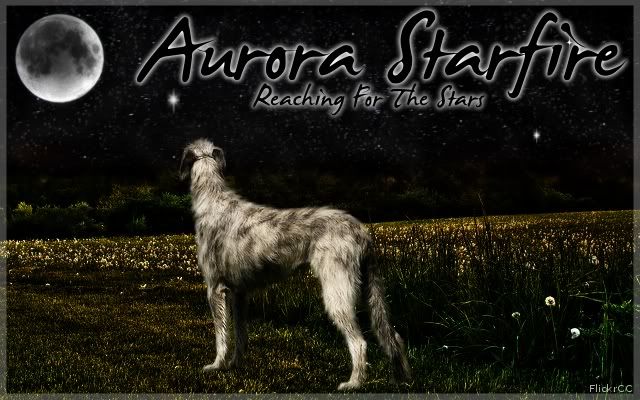 My thanks to PPvallhunds for her magnificent work on this banner! Yet again, you have left me stunned speechless!




Welcome to Aurora Starfire!

After a long stint away from the game, I have returned. Slowly but surely, my kennels are being brought back to life. I'll eventually be moving my Irish Wolfhound source dogs back here to continue my color project, but I've decided to add Collies to this kennel. I did this mostly because of my RL Collie, Atlas. His namesake now resides in the kennel, and is awaiting sessioning in preparation for showing. As I choose what other breeds I want to include, I will adjust the information I have displayed here.

Until we meet again...

Kani

Last updated: 24 November 2016

Every once in a while, I will take a moment to sit and look at the stars. I have had people ask me what it is I'm staring at, and sometimes I will answer, sometimes I won't. When I do, there is an answer that I like to use but that most don't understand. What I am staring at is the fading stars of the past, the bright, blazing stars of the present, and the stars of the future just waiting to shine. They're always there. All you have to do is look for them.






This banner is by CascadeRanch. Cascade was one of the five winners in a contest I submitted for a special order banner. Well done!