Dibella

•*•*•*•*•*•*•*•*•*•*•*•*•*•*•*•*•*•*•*•*•*•*•*•*•*•*•*•*•*•*
-Dibella- Gone but never forgotten-
•*•*•*•*•*•*•*•*•*•*•*•*•*•*•*•*•*•*•*•*•*•*•*•*•*•*•*•*•*•*


Willowstar's Dachshunds is a kennel that makes sure ever doxie that is kept is good breeding stock.
After the first litter, the decision will be made to keep back or to put in a forever home.
I breed for SOP, but I also breed for color.
What's the fun of breeding a breed with 20+ colors, when you keep getting reds?
My red LH doxies are strong in SOP and in stats.
I've been breeding red dachshunds since I've started (2 years ago).
I'm building up my other colors' SOPs.
I breed only the proven best of my stock and any others that have proven to irregular SOPs are Forever Homed.
I guarantee LONGEVITY in my Dachshunds.




Studs:


Upcoming Litters:



Coats&Colours expected:

[Breed] Litter 1: -
[Breed] Litter 2: -
[Breed] Litter 3: -
[Breed] Litter 4: -
[Breed] Litter 5: -


If you are interested in a Pick of the Litter male or female, please contact me and we will set something up!!

Available for adoption:

If you are interested in any of my available puppies or upcoming litters, please send me a private message and we can discuss further arrangements.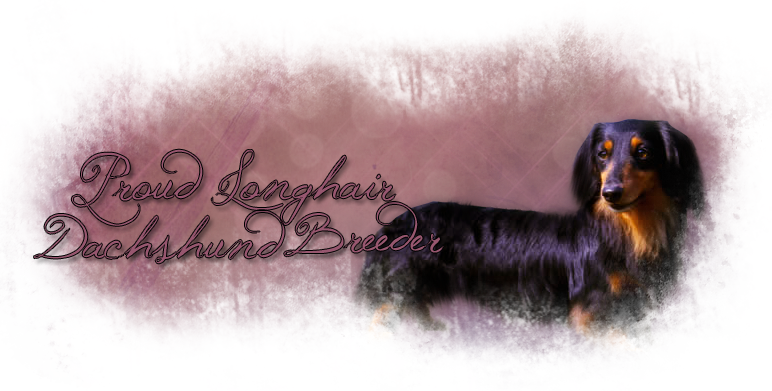 Other sites I can be found: Furry-paws.com (Annies_Doxies), Howrse.com (Malezzie)