S. B. G. Chow Chows

WELCOME TO S.B.G. CHOW CHOWS, WHERE CHOWS ARE CHOUS!!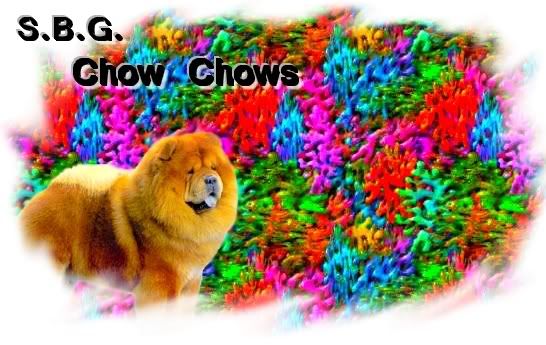 Here at S.B.G. Chow Chow we have been breeding one of the most fascinating animals to have ever walked on the face of the earth. Chow Chows were the only breed to ever troubled its placement to be catergorized in the A.K.C.'s organized groups. They were nominated to the Hound, the Working and the Sporting group. The breed also had the potential of being nominated for the Herding Group as it was also used to herd and guard flock. Although it was later placed into the none of the groups, it made its way to the Non-Sporting Group. It still has the potential of performing all that tasks that is was bred for and a great show dog. What intrigued me into the breed is its vast history and its challenging up keep that simply hauled me in by the of an arm. One of the most adorable breeds now nestles in our arms as we consider ourselves sole patrons of the breed.

We have been, just like every other top kennel, a basic. After being addicted to their loving charm, we had to do something to help such a beloved creature. I then bought and showed some Chows. The first Chow that I ever bought was from Jade Dragon, this male did not finish his championship but was infact finishable, as he had 13 points to his credit. I got very sad and then dabbled in other breeds. These breeds ranged from all the groups except the Hound and the Sporting Group.

After missing the blue-tongued kiss after a hard days work, I had to come back. I then purchase some lovely dogs from Joyous Kennels, who all finished there championships. After the proprietor saw such success that I had with her dogs, she suggested that I go Premi. Although at the time I could have not, her gracious hand gave me a boost into the breed, that I shall ever remain grateful for.

After becoming a Premi I have been doing very nice steadily moving up onto the breed scale, even becoming the #2 Chow Chow Kennel once (although it was short lived). After becoming more interlocked into the breed, I also found out that the breeders are also the same as there chows, great individuals. Besides Tracey of Joyous Kennels, I also found out that Courtney of Yin Yang and Lisa of Royal Meadows were also great people.

Since my breeding program is doing fairly well, I have been producing some really nice pups that are finishable. I do sell to all users and take pride in each and every pup that leaves my grounds. I tell all new comers to the breeds and to the sport when it comes to my dogs, "Take time to properly feed, and session my dogs and they shall do you the same that they have done for me, wonders". Then if not I do in fact purchase my dogs back that were properly sessioned and fed, and showed no promise. I even do purchase back those over 120 days.

I do breed occasionally as hobby and you can check my kennel or e-mail me as to whether your interested or if you have any questions pertaining to my kennel. My strategy in breeding my litters is simple, breed the best of the best that I can get my hands on. My pups that I generally sell to the public price range from $100 - $150. However, if you are looking for that special 'one', notify me by e-mail in advance. Although the price on such a pup is subjective depending how they'll contribute to my kennel starting from $300 and up. If sold to a basic I do ask to purchase it back.

Thank you for stopping by, I hope you new comers do consider this diverse breed as we do need more and more people, and as I do say to everyone, "see you in the ring".


Bitches
None at this time.
Puppies
None at this time.
Retirement Couch
None at this time.
Links

General Info

Prestige:
0.0 (#1,706)
Location:
Bahamas
Signed Up:
6/13/2005
Account Level:
Basic
Last Visit:
7/6/2015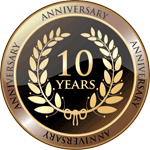 Forum Activity
--None--