Underground Inc
Welcome to Underground, Inc.
We are currently developing our 4th breed in this kennel,
Glen of Imaal Terriers
We have been on this game for 10 plus years now, and really enjoy it. But we have not gotten here alone. Thanks to the other Glennie breeders for sharing their foundation stock to get us started!


Bitches
None at this time.
Puppies
None at this time.
Retirement Couch
None at this time.
Links

General Info

Prestige:
20.0 (#1,073)
Location:
USA
Signed Up:
10/31/2006
Account Level:
Basic
Last Visit:
1/22/2019
Community Rank:
462nd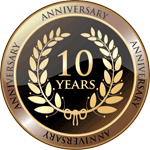 Forum Activity
--None--