shortnsassy


Thank you so much Dhaktreal for the amazing amazing Rioga Kennel banner!


About us:

Our Kennel is focused on breeding high quality Irish Wolfhounds. We hope to bring competitive dogs into the ring as well as good producers! We strive for only the best!


Sales and Studs:

We will sell to both premi and basic accounts. Most of our sales are put on approval. Only show quality and breedable dogs are sold. Any pups will be FHed at 10 days unless otherwise noted. If interested in a pup feel free to send a message, prices are not set in stone for purchases or stud fees.

If you are interested in a dog that is not up for sale feel free to make an offer. We do make some exceptions.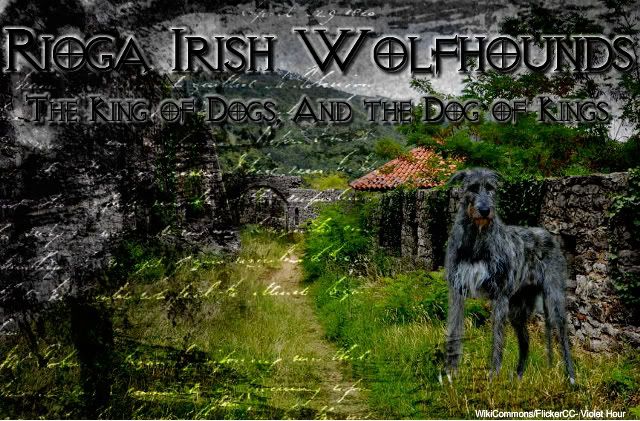 Thank you Violet Hour for another amazing banner!

updated:3/9/12
Bitches
None at this time.
Puppies
None at this time.
Retirement Couch
None at this time.
Links

General Info

Prestige: 0.0 (#1,791)
Location: USA
Signed Up: 2/7/2011
Account Level: Basic
Last Visit: 8/26/2015


Forum Activity
--None--