†Creed†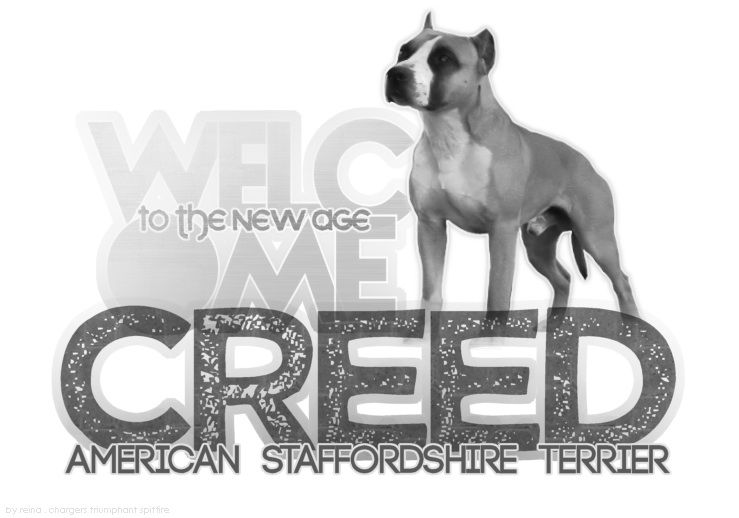 Welcome, guest.

Welcome to Creed. Having been breeding and showing American Staffordshire Terriers since 2010, we aim to succeed. We watched our dogs bloom into golden stars before the reset and layout swap, and now, we are not faultering in our mission.

H onor: Remain true to your goals. Never waiver. Never settle for less.
D evotion: Dedicate your knowledge to others. Keep the overall improvement in mind.
V irtue: Express the passion, share the enjoyment. Never give up. Always believe.
S uccess: The ultimate goal. Each step forward is a leap to perfection.

Take the CREED today!

Studs and/or Sales:

Sales will never be more then $100 and are usually on auto approve. If you see a dog that's marked higher or on approve only, it's likely a pay pup, reserved for another breeder or for my own personal humor. >.>
Studs will not be more then $100 at any given time. If you request a lower stud fee, I am always willing to help.

Know what's cool?
Creed offers warranties**! Yup, any dog sold by us and marked with a * is guaranteed to finish! Or we buy it back for double price. We don't play, we mean business.
**Certain conditions do apply.


- Kasandra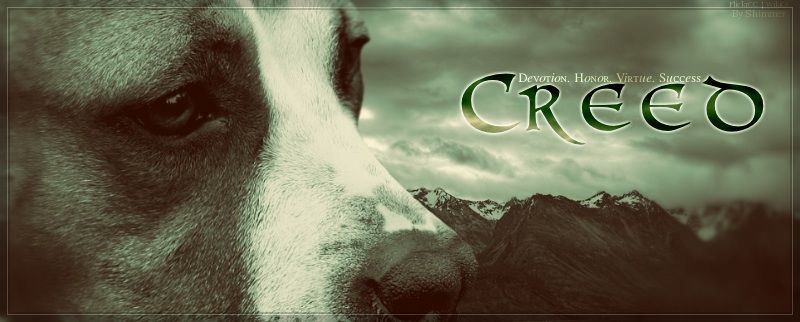 Pride Moments and Special Thanks

From Beach Dunes:
This is very random, but thanks for being kind on showdog. You're one of the sincerest people I've seen on this game. It almost makes me want to get into AST's haha.(:

-Thank you Hayley for your kindness. It really inspired me to keep helping in anyway I can. Feel free to message me at anytime.
Bitches
None at this time.
Puppies
None at this time.
Retirement Couch
None at this time.
Links

General Info

Prestige:
0.0 (#1,136)
Location:
Not Listed
Signed Up:
12/15/2010
Account Level:
Basic
Last Visit:
9/3/2021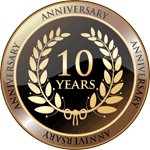 Forum Activity
--None--