Acheron



"In then thousand streams it gushes with tears and pains ... the Akheron carries pains for mortals." - Greek Lyric V Licymnius, Frag 770




We've been gone over a year- but recently have gotten the "show bug" again.

A special thank you to Mistral Kennels for hanging on to a bitch with our old bloodlines. At 95%SOP we're excited to start showing puppies from her first litters.

It is good to be back.

Bitches
None at this time.
Puppies
None at this time.
Retirement Couch
None at this time.
Links

General Info

Prestige:
20.0 (#949)
Location:
Not Listed
Signed Up:
9/20/2005
Account Level:
Basic
Last Visit:
5/14/2020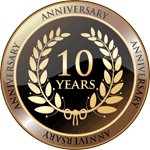 Forum Activity
--None--