Aerealana Kennels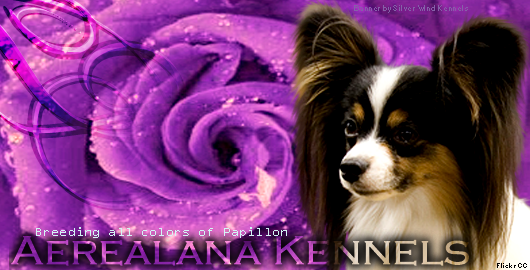 Thanks to SWK for the banner!

Aerealana Kennels is the main kennel of the family of kennels I had back from 2004-2007. I left for a few years, but I'm ready to come back!

In my time playing before, I bred 227 champions, including the gold sire, Ch Lanas Rencontrez-vous là CD. I'm back and going for Papillons and Belgian Malinois. And Dals.