Featherrun
Welcome to Featherrun Pyr Sheps
"

Thanks you to Ms. P. Princehouse for permission to use pictures of her fabulous dogs! Please do not reproduce!
Please enjoy the game and play fairly.
Be sure to visit our sister kennel Underground Inc, with our Ibizans.




Our real life dogs, 3 picards and 2 beezers say "Have a Nice Day"

. Gotta luv a good scruffy dawg!!!
Bitches
None at this time.
Puppies
None at this time.
Retirement Couch
None at this time.
Links

General Info

Prestige:
0.0 (#1,058)
Location:
USA
Signed Up:
3/24/2006
Account Level:
Basic
Last Visit:
1/22/2019
Community Rank:
376th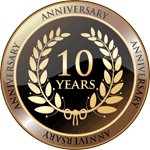 Forum Activity
--None--