Super Uber Kennels


Def: The ultimate, above all, the best, top, something that nothing is better than.
---



Welcome to Super Uber Kennels!

I prefer to keep my kennel small, focusing on quality instead of quantity.

CHAMPIONS BRED
CH SU Serendipity UD - 2 BIS, 2 BIG, 4 BOB
CH SU SaraSylviaCynthiaStout - 3 BISS, 2 BIS, 4 BIG, 34 BOB
CH SU Yellowstone - 2 BIG, 4 BOB
CH SU Yosemite
CH SU Lucky Star
CH SU Sugar Plum Fairy
CH SU Old Faithful
CH SU Somethin To Talk About
CH SU Mountain Hardwear
CH SU Baikal (Black Russian Terrier)
CH SU Jumping Jacks
CH SU Perfect Pop Star
CH SU Lentil As Anything
CH SU Ooh La La
CH SU Shes A Keeper
CH SU Looking To Win
CH SU Mission Impossible
CH SU Mission Impossible
CH SU Atomic Bombshell Beauty
CH SU Square One
CH SU You*ve Got A Friend
CH SU Choose Your Friends Wisely
CH SU Best Friends
CH SU The Way She Moves
...and many more to come!

OTHER CHAMPIONS I FINISHED
CH Mystics Flight of Fancy (miniature pinscher) bred by Mystic Min Pins
CH SU Anastasia (starter Black Russian Terrier)
CH Bregos DD Achilles (great dane) bred by Bregos Dandy Danes
CH Start Anew (starter Beauceron)
CH Nickle von Mitternacht (great dane) bred by Mitternacht

OBEDIENCE BRAGS
Ch Ambition Pepsi Float CDX
Ch El Ranchos Secret Love CD

INTERESTED IN A SUPER UBER PUPPY OR DOG?
From time to time I have puppies and dogs available for sale. If you are interested in purchasing a Super Uber puppy or dog from me, please send me an email. I accept puppy reservations and puppy/dog offers in the order that I receive them. As the breeder, I reserve the right to first pick of the litter. My puppies usually sell for $100-200, depending on quality and number of sessions I've already invested in the pup.

PLEASE NOTE: Puppies that I do not sell and do not fit in with my show/kennel plans are always forever homed.

Occasionally, I will accept offers on dogs not for sale.

STUD FEES
Generally, I list all my dogs up for stud at 30 days. Though there are exceptions, stud fees are generally as follows:

$25 - Non-show quality color project males
$50 - Show quality male that has yet to earn his championship
$100 - Champion dog
$150-$200 - Exceptional dogs

NEWS:

7/28/12 - I'm proud to announce that I've finished my first blue dane CH Sänger v Mitternacht! Thanks to Mitternacht for letting me show her. Next up: A Grand Championship!

2/14/11 - In danes, I have decided to focus on improving the quality of blue danes. There just aren't any in the show ring and I hope to eventually change that.
Bitches
None at this time.
Puppies
None at this time.
Retirement Couch
None at this time.
Links

General Info

Prestige:
20.0 (#1,326)
Location:
USA
Signed Up:
5/27/2005
Account Level:
Basic
Last Visit:
4/21/2020
Community Rank:
281st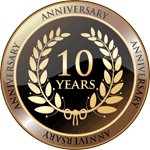 Forum Activity
--None--