Toska
TOSKA
Irish Red & White Setters
*Has been No. 1 Ranked Kennel, *Has won Show Dog National Specialities

Championed by Toska
CH Starship*s Paddle
CH Starship*s Autumn
CH Toskas Tinkerbell
CH Toskas Moonstone
CH Man Of War
CH Tandoka

GCH Championed by Toska
GCH CH Starship Enterprise
GCH CH Starship*s Nightmare
GCH CH Toskas Agathas Rose


National Speciality Awards
Jan 14 - Toskas Moonstone
May 14 - Toskas Man Of War

Other Breeds Owned/Championed by Toska...CH Anya Noire von Prophet & CH Toskas BraveHeart - Rottweilers.


Bitches
None at this time.
Puppies
None at this time.
Retirement Couch
None at this time.
Links

General Info

Prestige:
20.0 (#1,016)
Location:
Not Listed
Signed Up:
9/20/2006
Account Level:
Basic
Last Visit:
12/8/2022
Community Rank:
1,176th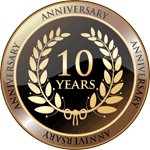 Forum Activity
--None--