Whiskey Mac
Whiskey Mac is a real kennel. This simulation's Whiskey Mac is in no way a reflection of the real-life Whiskey Mac.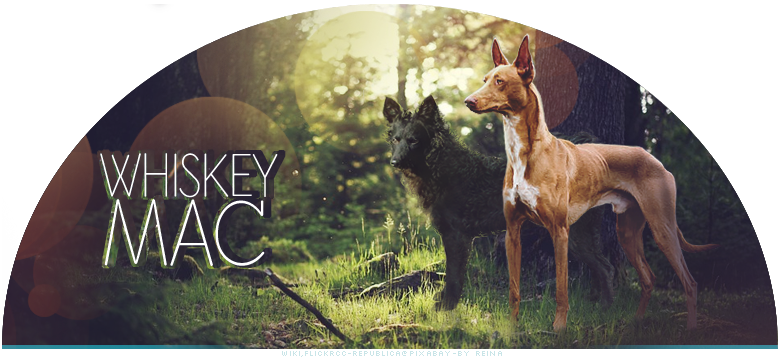 Breeding Mudis and Pharaoh Hounds

Special thanks to Zoetic for the beautiful banner!

Message me to ask about upcoming litters, dogs you are interested in purchasing, or anything else you can think of. I don't bite! If I'm not willing to sell a dog/bitch just yet, we can work out a deal for the future, no problem.

Almost all puppies I place up for sale are show-quality. Occasionally, I will place a brood-quality puppy up for sale, or will be selling a breeding-age brood bitch. I rarely sell dogs/bitches that have finished their Ch or GCh.

I do not sell Ch or GCh dogs/bitches to most basic kennels. Same goes for extremely high quality unfinished dogs.

If you purchase a puppy, I ask that you do your best to finish it.